Sale!
Rollator TRACK Anthracite
329.95
Including VAT and transport.
In shopping cart
Product information
UPDATE JUNE 2022: THE TRACK WHEELZAHEAD COMES AS STANDARD WITH 4 SOFT WHEELS, PROVIDING OPTIMUM WALKING COMFORT.
The TRACK Rollator is a high quality aluminium rollator fully equipped with more standard features than any other rollator on the market. This rollator is meant for both indoor as well as outdoor use. The TRACK is compact and stylish. Its large wide soft wheels make the rollator more comfortable and shock absorbing, and the ergomonic handles help with comfort on your hands. It s double foldable action makes it very compact when not in use and it can be stored in much small spaces than a conventional rollator.
Features included with each rollator TRACK are: Walking stick holder, stylish closed bag, open net bag, 10 safety reflectors, lifting pedal to help up curbs and a detachable back rest with name tag. The Rollator TRACK is also called the All-Inclusive TRACK rollator.
Please note that there are optional extras; LED light for in the dark, serving tray for indoor use and a carry bag for transport.

Specifications:
Length 70 cm
Total width 63,5 cm
Height 80,5 - 93,5 cm
Measurements when folded 39 x 25 x 81 cm
Height of seat 56 cm
Width of seat 46 cm
Depth of seat 22,5 cm
Weight 7,4 kg
Maximum user weight 135 kg
Product specifications
Read the reviews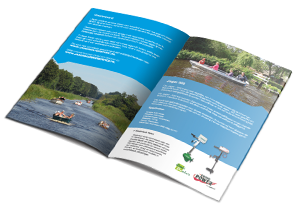 Free brochure
Download our digital brochure

Download the latest brochure