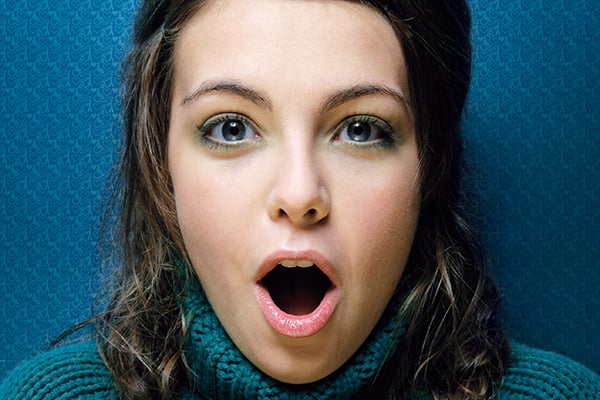 Protection of personal data
Wheelzahead finds it very important to deal responsibly with the data you leave on our website. That is why we do everything we can to keep your private data really private. Exactly as we promised the Dutch Data Protection Authority (CBP). Wheelzahead is registered with the CPB under number m1491709. Wheelzahead stores your personal information in a secure database. And they stay there too. We do not pass your information on to third parties for commercial purposes. To make your purchases as smooth as possible, we first need information from you. Privacy protection is a matter of trust and your trust is important to us. We respect your privacy and personality. The protection and legal registration, processing and use of your personal data is therefore an important matter for us. To ensure that you feel safe when visiting our websites, we strictly adhere to the legal requirements when processing your personal data and would like to inform you here about the registration and use of data by us.
1. RESPONSIBLE AUTHORITY
The responsible authority for registering, processing and using your personal data within the meaning of the Personal Data Protection Act (Wbp).
In accordance with the guidelines of these privacy protection provisions in full or for certain measures, you can send your objection by e-mail by letter to the following contact details:
Name of entrepreneur: 2MOBILITY B.V. (Erik van Wijk)
Business address: Gantelweg 17, 4286 EH Almkerk
Telephone number: +31 (0) 183 822736
Email address: [email protected]
Chamber of Commerce: (NL) 76979148
VAT identification number: NL 860 860 772 B01
2. REGISTRATION, USE AND PROCESSING OF PERSON-RELATED DATA
We can only deliver the goods and perform services on your behalf if you provide us with your personal details. In that context, we collect personal data such as: your name, address, e-mail address. We will use the information that you have provided to us for the purposes described in this privacy statement. Your personal information will be used for information about products and services offered to you through our website, for billing and order processing. In this context, your data can be passed on to third parties involved in processing the order (eg the delivery person).
We may use your personal information to send you information about our products and services that you have requested from us by signing up for our newsletter. It is possible at any time to unsubscribe from the newsletter, which can be done with a message to the contact below, or via a dedicated link in the newsletter.
2.1 Personal data
Personal data is data about business or personal circumstances of a specific or to be determined natural person. This includes, for example, your name, your telephone number, your address, as well as all file details that you provide to us when registering and when creating your customer account. This does not include statistical data that we record for example when you visit our web store and that cannot be directly connected to your person. These are, for example, statistics with regard to which pages of our shop are particularly popular or how many users visit certain pages of the web shop.
2.2 Customer account
Every customer who registers is given secure direct access via a password to his file details (customer account). Here you can view details about your closed, open and recently sent orders and manage your address details, bank relationship and newsletter settings. You undertake to treat the personal access data confidentially and not to make it accessible to unauthorized third parties. We cannot accept liability for passwords that are used improperly, unless we are responsible for the abuse.
2.3 Registration, processing and use of your personal data
Privacy protection is very important to us. That is why we strictly adhere to the legal provisions of the Dutch Privacy Protection Act when registering, processing and using your personal data. We register and process your data and store it for the entire settlement of your purchase. Your personal data will only be passed on to third parties or otherwise passed on, if this is required for contract settlement or settlement or if you have given your permission in advance. In the context of order processing, for example, the service providers deployed by us here (such as, for example, carrier, logistics company, banks) receive the necessary data for order and order processing. The data transmitted in this way may only be used by our service providers to fulfill their duties. Any subsequent use of the information is not permitted and does not occur at any of the service providers working for us.
2.3.1 For your order we need your specific name, address and payment information. We need your e-mail address so that we can confirm receipt of your order and communicate with you. We also use it for your identification (customer login). You will also receive your order and shipping confirmation via your e-mail address.
2.3.2 The deletion of your personal data takes place, insofar as this is not in conflict with statutory custody obligations and when you have asserted that it is deleted, when the data to achieve the purpose of saving is no longer available are required or if their storage is not permitted for other legal reasons.
2.4 Use of your data for advertising purposes
In addition to processing your data for processing your purchase from us, we also use your data to communicate with you regarding your orders, certain products or marketing promotions and to recommend products or services that may be of interest to you.
2.4.1 Newsletter
We can only use your personal data to send you information about our products and services that you have requested from us by signing up for our newsletter only if you give your explicit consent. It is always possible to unsubscribe from the newsletter, which can be done with a message to the contact below, or via a special link in the newsletter.
3. SAFETY
We attach great importance to the security of all personally identifiable information associated with our users. We have taken security measures to prevent the loss, misuse and alteration of personal data. We will take technical and organizational measures to protect your personal data through: - Secure access to your account by password and username that are unique to you; - Store your personal data on secure servers; - The encrypted storage of payment data using SSL technology. You should be aware that submitting personal information on the internet is never completely secure. We cannot guarantee the security of information since any kind of information is provided at your own risk. All we can do is use all of our efforts to protect your data and ensure that we maintain a reliable and secure environment to use your data. It is advisable to close your browser when you have finished your session to ensure that others cannot access your personal information if you use a shared computer or a computer in a public place.
4. YOUR RIGHTS
If you are concerned about your data, you have the right to request access to the personal data that we hold about you.
5. USE OF COOKIES
This website are using cookies. These are small text files that are stored on your end device. Some cookies that we use are deleted after the browser session, so after closing your browser (session cookies). Other cookies remain on your terminal equipment and allow us to recognize your browser again on a subsequent visit (permanent cookies). You can view the duration of the cookies used in your browser menu. Cookies cannot damage your computer or the files stored on your computer. If you give permission when requested, this permission is stored so that you do not have to give permission again each time you visit the website. If you wish to withdraw your consent to the use of cookies, you can delete the cookies or have them removed by your browser or virus scanner. Next time you visit the website they will ask for your permission again. However, if you withdraw your consent, it may happen that you cannot use all the features of the website, or that you do not have access to certain (parts of) the website.
6. WHAT COOKIES ARE USED?
6.1 Functional cookies: these cookies are necessary for the functioning of our website. They ensure, for example, that certain preferences are remembered and facilitate navigation between the different pages.
6.2 Analytical cookies: third-party software measures how often our website is visited and which pages are visited the most. Statistical analysis of this data enables us to further optimize our website.
6.3 Tracking cookies: these cookies follow your behavior on our website and enable us to offer you a personalized visitor experience on a subsequent visit.
Do you want to view your personal details? Or do you want to change or delete data from our system? No problem. Let us know by mail or e-mail.
Why order from Wheelzahead?
The best advice guaranteed
Always a dealer in your area
A wide selection of accessories
Safe payment
Not good? Money back!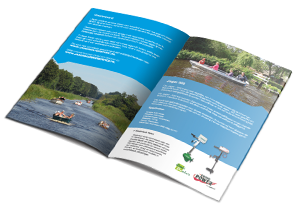 Free brochure
Download our digital brochure

Download our latest brochure