Product information
This shopping trolley gives great walking and shopping comfort with the big soft wheels.
Light weight, great design, foldable and no sound while walking.

This model is created with great care for comfort and a fashionable look.
The robust and waterproof bag with 40 litre content keeps your goods safe and dry.
On your side of the shopping trolley is a seperate small bag with zipper.
At front a special refrigerated section for also the cooling comfort at a day trip.

Specifications:
Sizes bag H 53 x W 23 x D 31 cm
Handle Height 101 cm
Soft wheels 2 x 20,5 cm
Garantee 2 years
Content 40 litre
Load capacity 30 kg
Weight 2,95 kg

Retail Price € 79,95 and available in three models.
Article number 2MOB0300 Bordeaux Red
Article number 2MOB0325 Silver Grey
Article number 2MOB0375 Blue
Product specifications
Read the reviews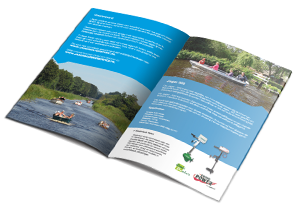 Free brochure
Download our digital brochure

Download the latest brochure