Sale!
Nudrive for manual wheelchairs
2950
Including VAT and transport.
In shopping cart
Product information
" I will choose my own course, NOW I am more independant and I feel much better, that gives priceless confidence! "

NUDRIVE has won the Danish Award for the Best New Rehab product!
 
NuDrive is the innovative new lever-drive propulsion accessory for manual wheelchairs, providing more mobility and improving physical well-being. With NuDrive you don't need to propel your chair by gripping the wheel rims by hand; instead, you can propel yourself forwards, backwards, manoeuvre and brake, simply by pushing the levers.
Its 'Snap-Lock' technology allows the Wheel Adaptor to be fitted in seconds, without altering any of the wheel configurations. Once in place, the lightweight design adds no width and can be left unobtrusively positioned on the wheel also allowing unhindered removal of the wheels for transport. When you want to use NuDrive, the Drive Units can simply be clicked into place and then removed when finished.
There is extensive evidence to show that prolonged over-exertion during manual wheelchair propulsion can result in chronic damage to the shoulder joint and other structures. The risk of damage is thought to be higher for children because of their lower upper body strength. Recent medical research has highlighted the fact that propelling a wheelchair using the push rim produces high directional shoulder forces, and this correlates with coracoacromial arch pathology as shown by an MRI scan, and also physical discomfort. That research recommended that researchers and clinicians find ways to reduce the forces and moments experienced by the shoulder during wheelchair propulsion Modified wheelchair design including a new method of self propulsion is a way to achieve this, without the loss of freedom for the chair user.
Reduces the force needed to self-propel by up to 50%
Protects hands and wrist, and improves hygiene
Reduces the risk of shoulder degradation and injury by shifting shoulder loading
Great for Indoors and Outdoors, on normal or difficult terrain
Affordable, ask your local dealer for details
NUDRIVE consists of tho Drive Units and two Wheel Adapters.

Specifications:
Easily attaches to almost any manual wheelchair with 22, 24 and 25 inch spoked wheels
Weight adapter 1 kg and weight Drivestick 2,45 kg 
Maximum user weight 136 kg
Product specifications
Read the reviews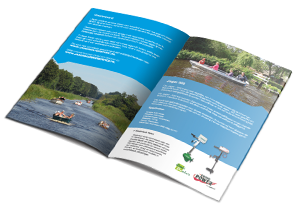 Free brochure
Download our digital brochure

Download the latest brochure